Rentahive new colours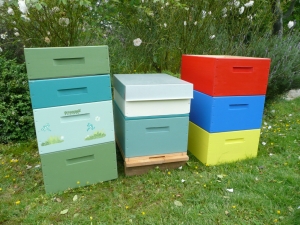 We are adding more Rentahive colours to our prepainted range. We now provide a very rich blue, bright yellow and red.
These colours don't seek to blend in. They are bold design statements in your garden. A talking point and will produce you wonderful honey. Don't forget, if you seek a specific colour then we can do that too.